Monday, 12 December 2016 | Admin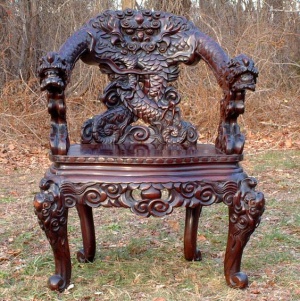 In an old newsletter, one that can be dug up and re-read if you feel inclined, I looked at how Gibson guitars, one of the world's most prestigious manufacturers, had fallen foul of US law regarding the import of Rosewood from Madagascar.
It was my intention in that newsletter to bring to attention the Lacey act, a US law introduced to identify and punish imports of illegally logged timber, and the main reason for all that bother in Madagascar, uncontrolled and illegal sales to Chinese buyers.
There has been for the best part of a decade or more, a fashion in China for reproduction furniture made of rosewood. We had a similar reproduction furniture fashion here in the 1980's. Remember all that yew veneered furniture with the Trumpesque orange varnish? The demand for yew veneer at that time left our forests unusually devoid of yew trees. The Chinese fashion for rosewood furniture is on a completely different scale.
Tuesday, 20 March 2012 | Robert Smith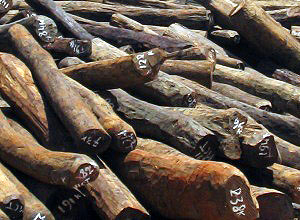 Some time ago I set about the task of writing a newsletter that would be a little more serious than usual but that had content that I thought everyone should know.
Having only a medium quality education, I finished working on this piece but was left unsure whether I had all my facts straight.
I decided not to proceed any further with it because I felt it would be worse if it were to mislead or misinform people than if I did not let it out at all.
By the way, this piece was about the Lacey act and illegal logging in Madagascar.
On 15th March 2012 the BBC transmitted a program in the 'Natural World' series titled 'Madagascar, Lemurs and Spies'. It was a high profile, prime time programme with the full authority of David Attenborough's narration. I watched it with mounting interest because it felt like I could have written part of the script myself. One by one the programme confirmed the facts in my old abandoned newsletter. I now feel perfectly at ease reviving and releasing this newsletter and it follows here...